RECLAIM YOUR HEALTH AND HAPPINESS TODAY
Welcome, we're so glad you're here.
Our mission is to improve the quality of people's lives through training longevity, wellness, community connection and true progression.
Jumpstart your fitness journey at Chamber Fitness now.
GROUP TRAINING DONE DIFFERENTLY.
Have you lost motivation over winter?

Fearful of burn out and injury?

Can't build the courage to get started in another "high intensity" environment?

Are you afraid to take the first step in your health and fitness journey?
WE CAN HELP YOU
PREMIUM COACHING, FACILITIES AND EQUIPMENT
UNLIMITED ACCESS INCLUDES :
Group Fitness 7 days a week
Olympic Weightlifting
Speciality Classes
A complimentary, supervised creche
Changing room and shower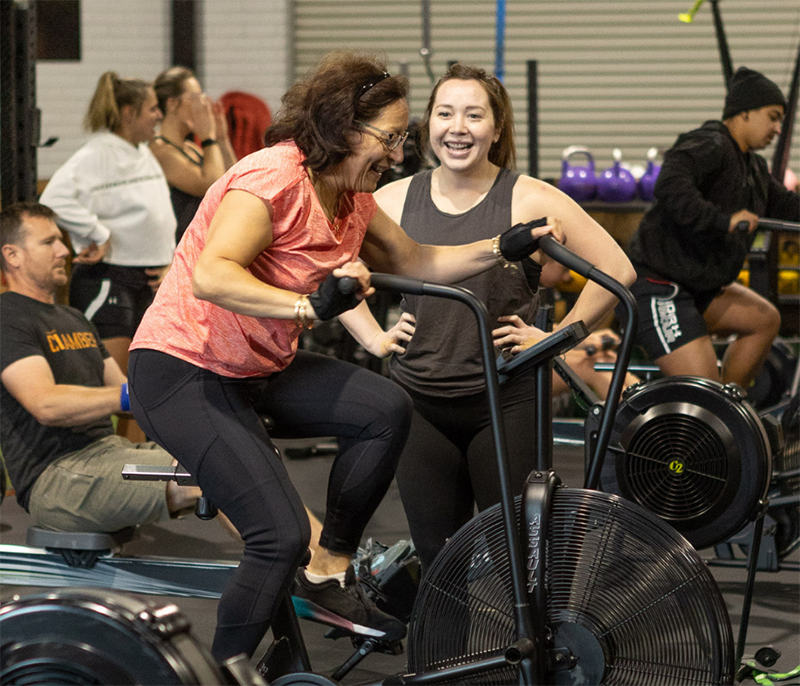 3 DAY FREE TRIAL
3 DAYS OF UNLIMITED CLASSES FOR FREE!
Get a complete picture of how we like to do our Group Fitness classes.
Grasp our approach to programming
Connect with our Coaches
Get a vibe for the community + environment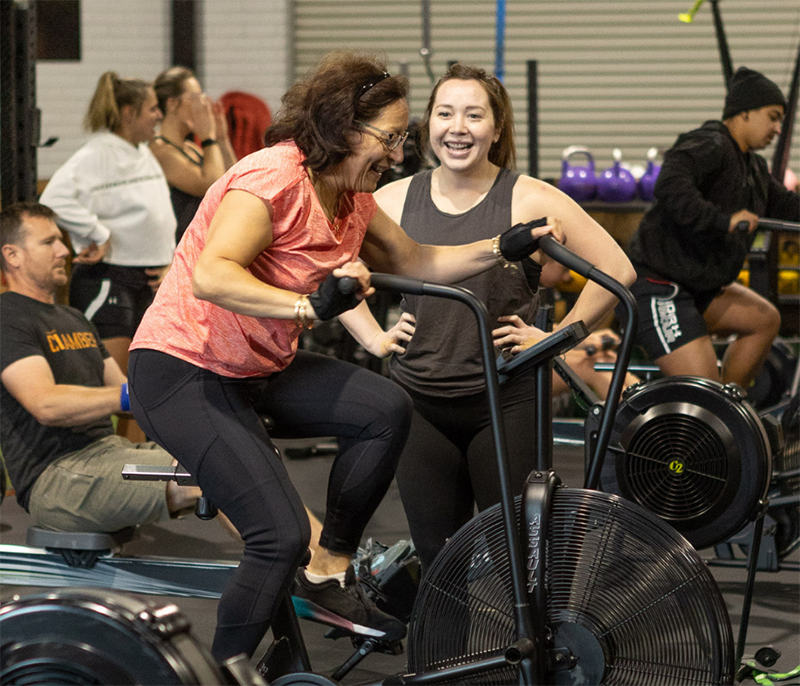 The Chamber Experience
Start prioritising your own health and wellness in a fun, structured and supportive environment led by some of Perth's most experienced and knowledgeable coaches in group fitness.
Yes, we love a dose of intensity as much as anyone, but, we also understand the capabilities of the human body and its inability to cope with the added stressors that come with regular "HIIT" style training.
We believe in a far more well rounded, sustainable and long term approach to fitness that allows you to be in the gym as much as you want, but, more importantly, thriving outside of the gym living the life that you want. We are bridging the gap between fitness and lifestyle.
Fitness is a lifelong journey, come and experience the difference at The Chamber, your mind and your body will thank you for it !
Terms and conditions
The 3 days commence once your first class is booked and attended.
You must complete an online waiver prior to commencing a 3 day class pass trial. Available for new members only.